Art and Design Curriculum Intent
Our art curriculum is designed to develop proficiency in drawing, painting, textiles, printmaking and sculpture, with the overall aim of developing the ability to think critically and develop a more rigorous understanding of art in all its forms. Through our unique curriculum design, we focus on the explicit teaching and modelling of core skills, recognising that these skills need constant reinforcement. A 'closed project' builds upon core knowledge and skills. For example colour mixing/matching work could be linked to a study of the work of an artist, craftsperson or designer and how they have used colour for a specific purpose. An open project builds upon previously identified learning and give pupils the opportunity to explore, experiment and put this learning into a different context.
Pupils develop their understanding of the visual language of art with effective teaching and carefully thought out sequences of lessons and experiences. Understanding of the visual elements of art and design (line, tone, texture, colour, pattern, shape, 3D form) will be developed through an accessible and engaging curriculum which will enable pupils to reach their full potential, as well as cross curricular projects to foster particular strengths and interests, for example links with St John's Church and whole school themed displays.
We actively seek opportunities to celebrate and experiment with different art forms such as participation in the Spiritual Arts Project.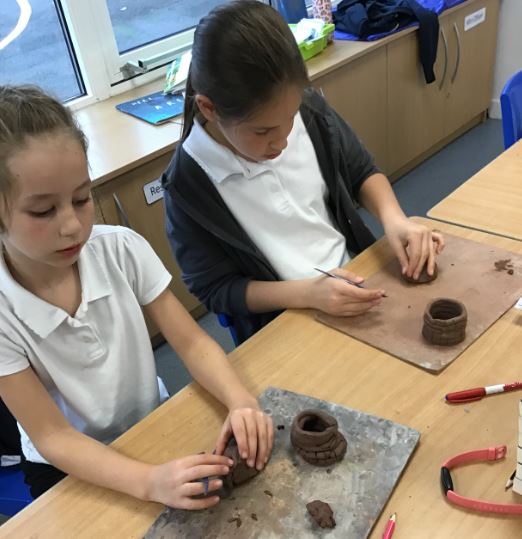 Supporting Documents