From 1st November 2017, our school is part of the Durham and Newcastle Learning Trust (company number 10847279).
Company information and details of members and directors of the Trust are available at www.durhamdmat.co.uk
Chairperson
Mr S. Smith
Vice-Chairperson
Dr R. Shipley
Foundation Councillor
Reverend S. Wilson
Co-opted Academy Councillors
Mr B. Robinson
Mr N. Ibbetson
Mr A. Judge
Mrs R. Pollard
Mrs R. Dargan
Staff Representative
Mrs H. McCarthy
Head Teacher
Mrs E. Robertson
If you wish to contact a member of the Academy Council, please speak to our School Office Manager or send any correspondence to our school email address as below.
All correspondence/messages will then be forwarded on egglescliffe@egglescliffeprimary.org.uk
The Role of a Governor
Mr Simon Smith – Chairperson
Term of Office 06.10.2021 – 06.10.2025
Elected Chair 20.09.2023 – 20.09.2024
As a father of three children attending Egglescliffe CE Primary School, I was pleased to accept the role as Chairperson in September 2023. Our children enjoy their time at school and have developed many strong friendships within the school. They take an active part in many activities offered through the school and regularly attend St. John's Church.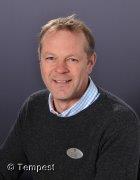 Having been brought up in Egglescliffe I continue to manage my family farming business based in the village. I believe the conversion to an Academy within Durham Diocese presents an opportunity for the school to build on the successes achieved in 2018 and to benefit from the experiences of all the academies within the trust.
Mrs Rebecca Shipley – Vice-Chairperson
Term of Office 02.03.2021 – 01.03.2025
I was very happy to be elected as Vice-Chairperson in September 2023. I grew up in Northallerton and moved to this area in 2011. We chose this school because it is a Church of England school which upholds exactly the type of values that we would wish for our children to grow up with.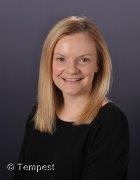 I work as a Doctor and bring to the councillor role a real interest in people, in listening to others and caring for the well-being of children and families at our school. I have been impressed with the school spirit of kindness and encouragement, with the aim of all children gaining their maximum potential during their time here.
I look forward to supporting the school in its progress into the new academy status and beyond and hope to represent the parent view within my new role.
Rev. S. Wilson – Foundation Councillor
Term of office 01.12.2021 – 31.11.2025
Having retired as Priest in Charge of St John's Egglescliffe, I sought permission to continue as an Academy Councillor, until a new church leader is appointed.
I was ordained as a Priest in 2009 working as an associate minister at All Saint's, Eaglescliffe until my appointment here. I love being part of Egglescliffe Primary School and really enjoy spending time with the children and finding out more about the unique individuals they are.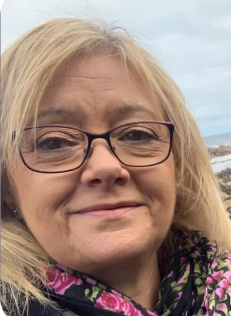 In the past I have worked as a nurse and midwife, followed by some time as a full time mum. My daughters attended Egglescliffe CE Primary school.
I am very pleased to be part of an Academy Council. As a council, we are passionate about this school, the children and everyone who plays a part in their education.
Mrs E. Robertson – Head Teacher
Term of Office 01.09.2021 – 01.09.2025
I believe working in education is a privilege. We are responsible for shaping the lives of the change makers of the future therefore, every day and every minute matters.
In the ever-changing face of education it is more important than ever to take the time to listen and respond in order to meet the varied needs of your school family. This is i believe to be fundamentally important.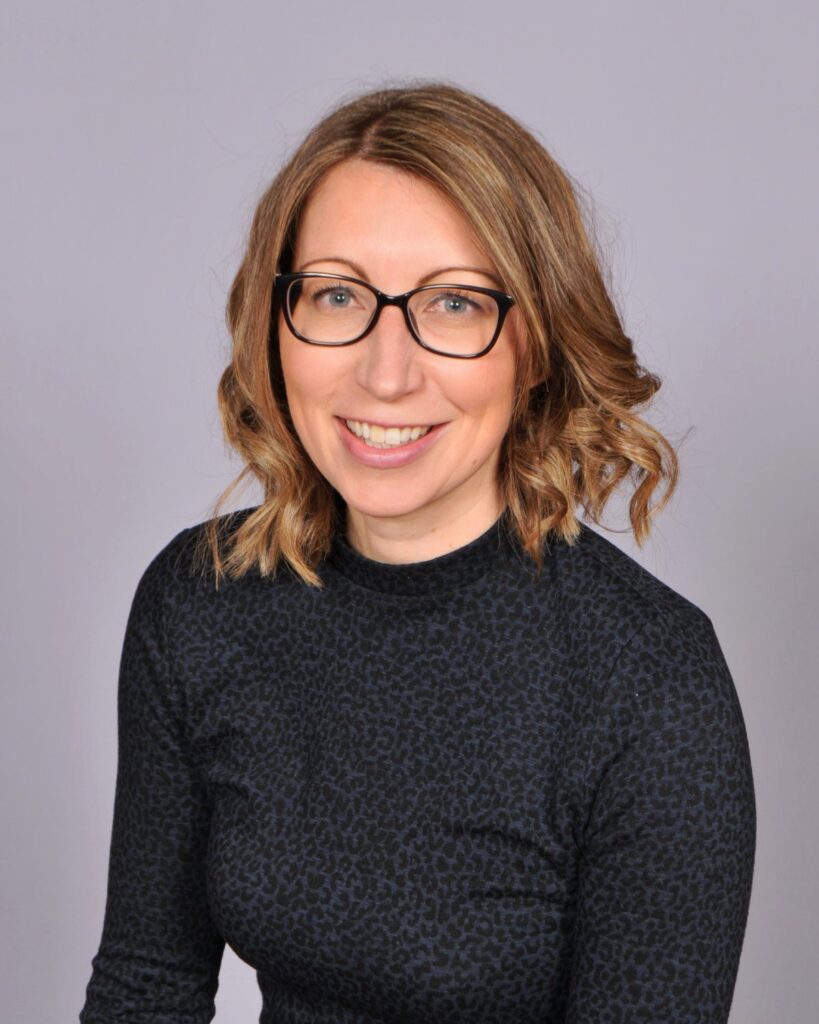 As a mum of two wonderful girls, taking time to enjoy family time is of paramount importance as we all need to remember what is important.
Mr Brian Robinson – Co-Opted Councillor
Term of Office 13.09.2021 – 13.09.2025
Elected Chair 06.10.2021 – 09.10.2022
I originally became a Foundation Governor in 2014, which means I am appointed through Egglescliffe Church, responsible for maintaining the link between the school and the church. I then became Vice-Chair in September 2020. I am also Church Warden at St John's and have attended the church for over 60 years.
I attended Egglescliffe Village School, when it was in, what is now the Parish Hall. My two son's Barrie and Robert both attended Egglescliffe Primary School, and both enjoyed their time there. Barrie is married and lives in Osmotherley and has two daughters, Robert is married and lives in San Francisco.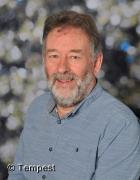 I am Safeguarding lead for both the school and the church. The role of foundation councillor is very interesting and gives me a lot of satisfaction, as I enjoy being involved with the school environment and working with a team, who work hard together to achieve the best for the staff and pupils of the school. Outside of school I am a Director of a HR Consultancy based on Yarm High Street, I also work 3 days a week at Middlesbrough Football Club.
I am married to Dawn we enjoy family time together. We are both season ticket holders at Middlesbrough, I enjoy playing golf, we also enjoy walking our dog Wispa.
Mr N. Ibbetson – Co-Opted Councillor
Term of Office 02.05.2021 – 01.05.2025
I volunteered for and became a Parent Governor in May 2017. My wife, Susan, also volunteers her time for the school as the Secretary for Friends of Egglescliffe. Our sons are both at this school, they both love the school and have made many friends.
I enjoy the role of Councillor, and am open to any suggestions from you as to how we might improve our school. I bring to the Academy Council a lifetime of military experience having served my country, at home and abroad, in the Royal Air Force for 28 years.
As we embrace becoming an academy, I shall help the Academy Council meet the future opportunities and challenges. I am committed to ensuring our school, through its core values, meets the hopes of parents and children alike. Please stop me and ask a question and I'll do my best to help.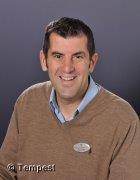 Mr Alan Judge – Co-opted Councillor
Term of Office 01.04.2022 – 31.03.2025
As a child I struggled with reading and writing but a number of inspirational teachers at primary school, and later at one of the first comprehensive schools in the 1960s, gave me a lifelong love of learning. I studied engineering at Leeds University followed by a career in education, as a science teacher, deputy head of a large secondary school, working in online learning, in assessment and exams and latterly as a consultant and software developer.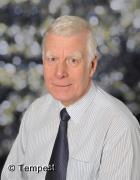 We have lived in Yarm for more than 40 years. Our children went to Yarm Primary and Conyers and my wife taught at Conyers and in Redcar until she retired. Through involvement in local politics I was asked by an Egglescliffe Councillor if I would join the Governors in 2013 and have since been co-opted to the new Academy Council.
While I recognise the importance of academic tests and results, success for our pupils also means developing confidence, responsibility and a love of learning. My role as Chair is not to manage the school, nor to be an inspector, but to offer support, guidance and challenge to the headteacher and her colleagues to help them to give our pupils the best possible start in education.
Mrs Rebecca Pollard – Co-Opted Councillor
Term of Office 01.12.2021 – 01.12.2025
My name is Rebecca Pollard and I have two children who attend Egglescliffe Church of England Primary School.
I live in Eaglescliffe and attend All Saints church. I sing in the band and support the children's work at All Saints.
My children are at the start of their school journey and I am excited to be elected as School Councillor to support that process for not only my own children but for all the children in the school.
I am a Senior Critical Care Outreach Practitioner in a local Hospital. Within this role I am an advocate for patients, relatives, nurses and the medical team. This is to achieve the best outcome for the patient. I believe these skills are transferable and I will use them to be the pupils, parents and teachers advocate as a Councillor. This is a changing time for the school under Mrs Robertson and I am committed to being part of that change.
It is important to me that we give back to the community. That our children understand the importance of kindness.
That our children "let their light shine" and "sparkle" as this is a great foundation for life.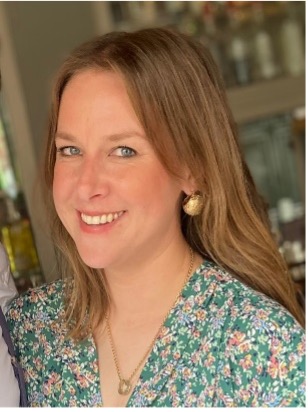 Mrs Rebecca Dargan – Co-Opted Councillor
Term of Office 13.09.2022 – 13.09.2025
My Name is Rebecca Dargan. Egglescliffe C.E. Primary School is close to my heart. I grew up in Eaglescliffe and attended here myself as a child. I hold many happy memories of the school and I am proud that my son, is part of the school and its church community.
I believe the nurturing and caring environment that Egglescliffe Primary school provides. Here children have the freedom and guidance to develop their individual personalities and interests, allowing each child to be the best they can be.
I have a background in education and have worked in a Special School for over 10 years. I am very passionate about supporting the academy to ensure children with SEN are included within classroom provision. It is important that they are supported through specialist strategies, to maximise their potential at an early age.
I firmly believe that every child is an individual and 'shines' at their time.
I look forward to working with the Academy to continue to provide pupils with an education that encourages a love for learning and life.

Mrs Helen McCarthy – Staff Councillor
Term of Office 01.09.2022 – 01.09.2026
I have taught for 27 years, 13 of which have been at Egglescliffe CE Primary School. Throughout my career, I have taught across the whole primary age range, both in single and mixed-age classes. As teacher of Y6 Class, time is spent preparing children for statutory testing in May. However, I do believe that, most importantly, my role is making sure children are ready emotionally and academically for transition to KS3.
Parents often tell us that their children love secondary school and I take pride in knowing we have done our job well, having prepared children well for their next step.
My own daughter attended this school. I moved her here from another primary school because I see first-hand, not only the academic rigour and challenge integral to each and every lesson, but also the focus on developing self-belief, independence and resilience; such important qualities to foster.
Although I am very busy as a Year 6 teacher; English Lead and KS2 Leader, I carve out time for this important role as Staff Academy Councillor. It is important to me that I represent the voice of all staff and the children who attend our school.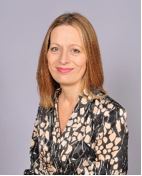 Pecuniary Interests Overview
Minutes – 25th January 2023
Minutes – 30th November 2022
Minutes – 29th September 2022